Ever wondered how to apply eyeliner properly to achieve that perfect wing without smudging your eyelids? Ever wondered how to contour for your face shape? Ever wondered what colours to use for your eye shadow?
Well, M.A.D is here to help you achieve that natural, radiant look in just a few simple steps!
Last week at M.A.D, our students learnt how to apply eye shadow, eyeliner, mascara, lipstick, as well as contour and highlight.
Eye shadow
The first thing to do before applying eye shadow is to apply primer or concealer over your eyelids! This will solve the problems of oily lids, creased lids and eye shadow smearing.
Apply a neutral color (transition shade) across the entire lid from the lash line to just above the crease.
Apply a darker shadow at the outer corner of the eye just above the top lashes as well as the outer 'V' of the eye. Sweep the brush in a back and forth motion to blend well.
Use a shimmer colour as your highlighting shade to highlight your brow bone, as well as the centre and inner corner of your eye.
Eye liner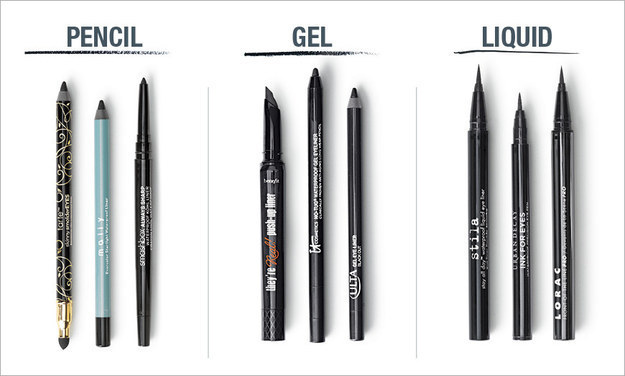 If you are a beginner, it would be better to start off with a pencil liner as it is easier to apply and helps create a more natural and softer look.
However, if you wish to create a more defined, dramatic, bold look – Go for the gel or liquid liners as they are more long-lasting and precise.
How to apply eye liner:
Dot the eyeliner at the roots of your lashes.
Draw along your lash line, following the curvature of the eye and extending slightly past the outer corner. If you have shaky hands, you may want to use small strokes to connect the lines.
Thicken the line. Follow your lower lash line for a winged look.
Mascara
How to apply mascara:
Before applying mascara, curl your lashes using an eyelash curler.
Start from the base of the lashes and use a zigzag motion to create volume to the lashes.
Pull the wand out towards the tips of your lashes to lengthen the lashes
Take a cotton bud and hold it underneath your lower lashes. Slowly apply mascara to your lower lashes to prevent smudging.
Contour and highlight
Contouring is about creating shadows on the face to add dimension to it and define specific areas. Contouring helps to create a sculpted look to make your forehead appear narrower, face longer, nose slimmer and cheekbones sharper.
For contouring, choose a colour that is a few shades darker than your skin tone.
These are the areas you should contour for different face shapes:
Heart-shaped face – forehead and temple
Square face – outer edges of the face, hairline, temples, jawline, and hollows of your cheeks
Oval face – apples of your cheeks, along your hairline and below your cheekbones
Round face – below cheekbones, jawline, forehead and temples
On the other hand, highlighting is about adding light to the face and making the area appear more prominent.
You should highlight using a cream or liquid concealer that is a few shades lighter than your skin tone. The areas that should be highlighted are:
Nose bridge
Top of the cheekbones
On top of your brow
Under your eyes
The cupid's bow
Middle of forehead and chin
Lastly, remember to blend out the contour and highlight with a brush or sponge!
Lipstick
How to apply lipstick:
Use concealer or a nude lipstick to blank out the lips.
Fill in the lipstick of your favourite colour
Conceal the lower outer corner of your lips
Highlight the cupid's bow with concealer or highlighter
Now, before we end off this post, here are a few makeup tips for you to ace your next interview!
Apply some blush to add a healthy and radiant glow to your skin! Look for a pinky-coral type of colour to give off a more natural shine.
Do NOT apply highlight as it may make you look a lil' too fierce!
Don't go too heavy on the eyeliner – remember, you are going for a serious interview, not a date night!
Stick to neutral colours like taupe and champagne for your eye shadow to create a simple yet professional look.
Finally, finish off the look with a tint of lipstick, preferably in the light shade of pink or red. Remember to avoid putting lip gloss as you don't want to look too distracting.
And now you are good to go!
Love,
M.A.D team